stretto architects' director, Craig Bennett, has over 30 years' experience as an architect, designer, collaborator, thinker. As director of CODA Architects, he delivered a wide range of successful projects including award winning healthcare. His reputation of providing an innovative and thoughtful design approach continues with stretto architects.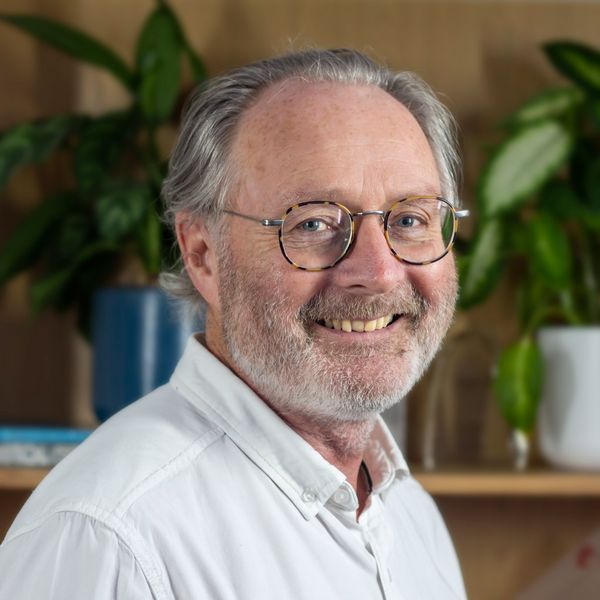 Craig Bennett, Director
BSc (Hons), Dip Arch
RIBA
Craig is an experienced, award winning architect and healthcare specialist with a wide range of experience from master planning and feasibility studies to high quality detailing and the completion of construction, as well as the essential skills of project and programme management.
Craig was a director at CODA Architects for 17 years and responsible for the design and delivery of the RIBA award winning Heart Institute and Terrell Street Ward Block at the Bristol Royal Infirmary (pictured), the Princess Royal Hospital Orpington which achieved an "excellent" rating on the NHS Environmental Assessment Tool (NEAT) and was awarded sustainable healthcare building of the year in 2006.
Recognised for his thoughtful and thorough approach to design, Craig formed stretto architects limited in 2017 to develop his passion for innovative design and attention to detail with a keen commercial awareness. He is committed to sustainable design and the use of BIM in the delivery of construction projects with the BRI new Ward block winning the Constructing Excellence Award winner for Innovation in Design and Procurement using BIM in 2014.
His work for private clients includes residential; major research and development organisations; retail and hospitality – from major brewery installations to small refurbishments.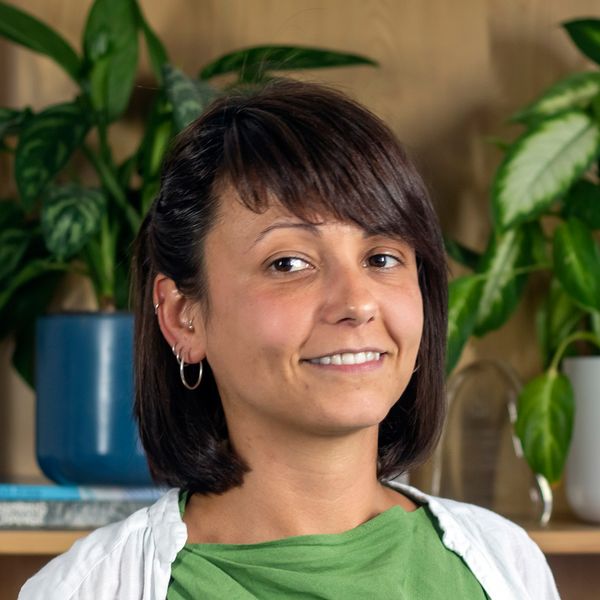 Radina Kamenova, Architect
B Arch (Hons), M Arch, IUAV of Venice
Autodesk Revit BIM Specialist, University of Juan Carlos, Madrid
ARB
Radina is an ARB Registered Architect, graduated from the University of Seville (Spain) and BIM Certified Specialist.
With more than 5 years working in the UK, Radina has gained a varied experience working on different building sectors, including urban regeneration, master planning, residential and mixed used schemes as well as healthcare, leisure, retail, and hospitality at various RIBA Stages, ranging from strategic definition to completion.
During her career in Spain, Italy, and the UK she has developed excellent design and technical skills working efficiently in international teams, transforming problems into challenges and solutions, putting critical and technical thinking into practice to achieve sensitive and sustainable solutions, creating functional designs and comfortable spaces focussed on the people's wellbeing and the respectful relationship with the surroundings and the environment.
Since joining Stretto Architects in 2020 and after having worked previously in Cardiff and London. She has quickly demonstrated her exceptional skills delivering several BIM Level 2 healthcare projects and becoming important part of the team.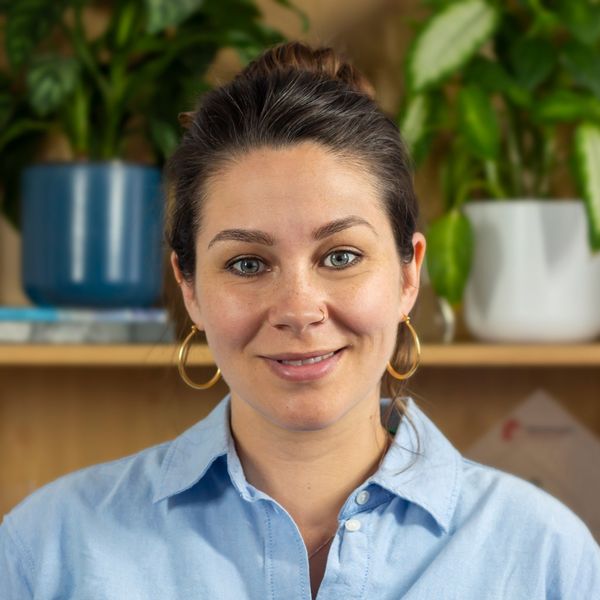 Chloe Moore, Architect
BSc (Hons), PGDip Arch
ARB
Chloe is a qualified architect with a wide-ranging experience in the commercial, residential, and cultural sectors. Having qualified from The University of Bath and previously worked in London and Auckland, she recently returned to the south-west and joined the team at Stretto in September 2021.
Chloe is an accomplished implementor of BIM projects and has experience on several complex international schemes including a Global Switch data centre in Frankfurt and multi-million dollar refurbishment of the Auckland War Memorial Museum in New Zealand. With a particular flair for design, she enjoys working at all project stages and is passionate about delivering beautiful buildings from concept through to technical detail.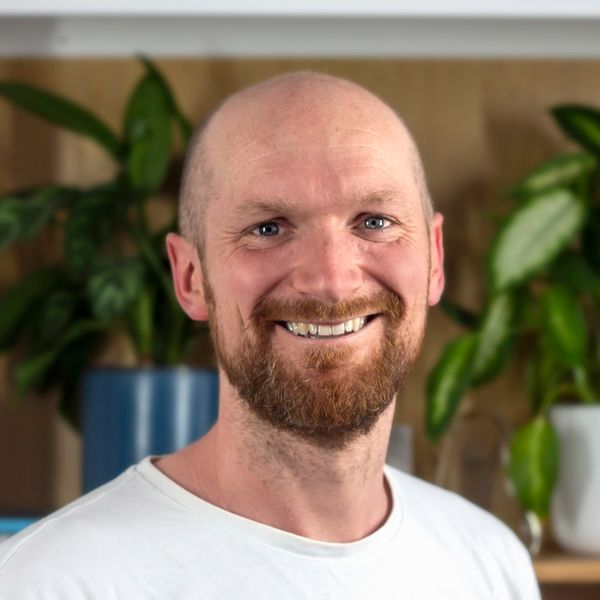 Sandy Murray, Architect
MA(Hons) MArch PGCert
ARB
Sandy is qualified architect, having studied Architectural Design Part I & II at the University of Edinburgh and completing professional accreditation RIBA Part III at the University of Bath in October 2015, with broad exposure to the architecture industry and over five years of post-Part 3 experience. During his professional career he has built a strong portfolio in sustainable development, and has delivered over £25m of education, healthcare, commercial & residential projects on site.
Since graduating from Edinburgh in 2011, Sandy has gained considerable experience at a number of award-winning practices in Edinburgh and across the West Country, facilitating development of a longstanding personal interest in the detailing and technical implications of architecture, as well as developing particular expertise in the education, healthcare, and cultural sectors.
Since joining Stretto Architects in 2020, Sandy has delivered several BIM level 2 healthcare projects, and is committed to the implementation of new technologies to support collaborative working methods and strategic design resolution.
Sandy believes in a holistic approach to design, creating sustainable solutions that respond to the end-user and focus on the promotion of well-being through architecture.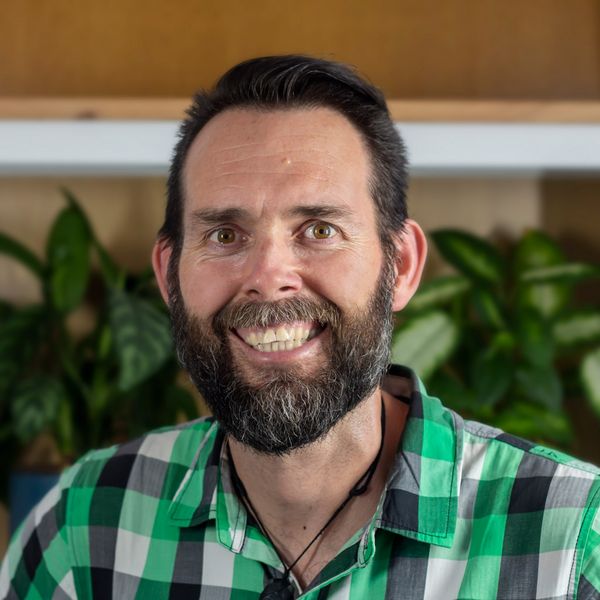 Noah Fagan, Residential Lead
BArch(Hons), DipAD, Eden Assoc. NZIA
Hailing from New Zealand, Noah's early work focussed on high end, bespoke residential projects, later moving to larger scale development alongside a move to the UK.
Working in the elder care sector, Noah discovered a passion for designing affordable homes and communities that meet the needs of the generations above us. He is an accredited EDEN Associate with a particular interest in designing adaptable spaces to support dementia patients to live fuller lives.
Noah has more than two decades of experience working in the design, development and construction sector. Noah is experienced in the master planning and urban design of complex sites to create solutions that are design-led yet cost effective.
Most recently he has been working with community groups to help them fulfil the needs of a complex planning and construction environment, managing sub-consultants and client funders, sustainable material suppliers and proprietary MMC systems.
Noah has the ability to balance the needs of his clients with the demands of local authorities, while also keeping a focus on the end user of the spaces he is designing. He is a skilled listener, an environmentally and socially conscious designer, and very adept at using different types of construction methods.
Noah prides himself on his presentation skills (both hand drawn and face-to-face) and have a relaxed manner that puts people at their ease.
Experience: Key Projects
2023 – Reserved matters permission and design code approval for 145 houses at Locking Parklands, Locking, UK
2022 – Fire review and tender for Weston General Hospital, Weston-Super-Mare, UK
2022 – Planning approval for 180 houses in Hastings, UK
2022 – Project management / design consultation for 152 dwellings in Gloucester, UK.
2021 – Planning approval for 82 MMC Dwellings in Reading, UK
2020 – Design, planning approval, tender and construction management for 24 dwellings, Flatbush, New Zealand
2019 – Infrastructure pumping station enclosure at Manukau, New Zealand
2018 – Change management for Metlifecare to Homestead design, Metlifecare.
2017 – Feasibility and Planning approval of Retirement village, Redbeach, NZ
2014 – Longbridge residential and commercial regeneration, Birmingham, UK
2013 – Planning permission of village extension, Coalville UK
2012 – Winning bid and planning permission for 171 dwellings, Gregory's Bank, UK.
2010 – Planning permission for 125 dwellings, Allt Yr Yn, Wales, UK
2009 – Planning permission for 115 dwellings, Bovey Tracey, UK.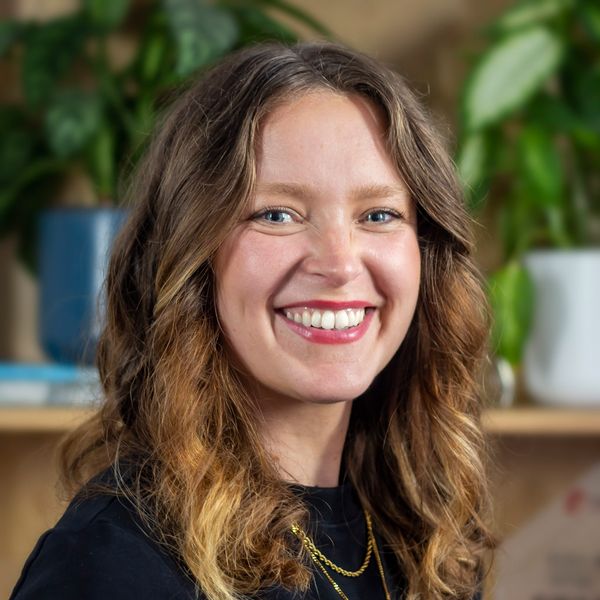 Pippa Hale-Lynch, Architect
Pippa is a qualified architect with wide-ranging experience in the commercial, transport, and residential sectors at varying design stages from concept to delivery and construction. Having previously worked in London and Melbourne, she recently returned to the south-west and joined the team at Stretto in December 2022.
Over her career she has developed extensive experience in large, complex interdisciplinary projects which are heavily biased towards technical assurance and compliance. Pippa is also experienced developing design solutions collaboratively with clients and stakeholders and in the challenges associated with existing and listed buildings.
Along with a keen eye for design, Pippa has a rigorous approach to problem-solving. Her adept hand drawing skills helps quickly progress ideas, explore options and communicate efficiently. Her experience offers design expertise and creative solutions to complex multi-disciplinary environments.
Pippa is passionate about design and its ability to positively impact people's wellbeing. She enjoys working collaboratively and using her drawing skills to communicate and develop solutions.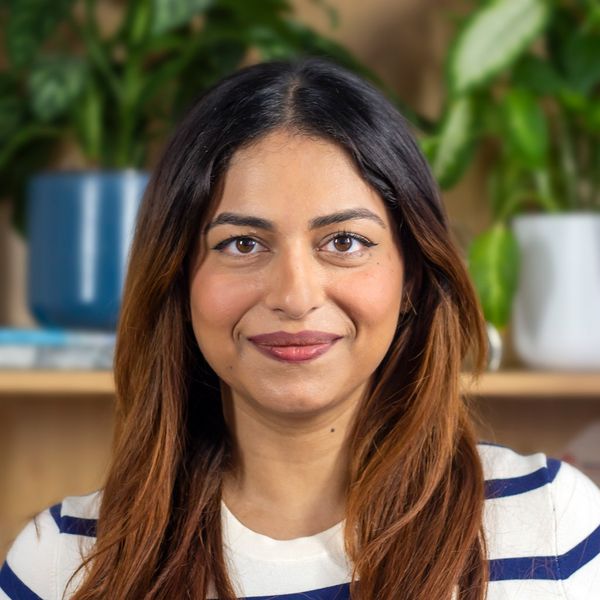 Anjana Suresh
Part II Architect
March, Sustainable Environmental Design
Anjana is a passionate Part II Architect with a drive to enhancing the quality of life through sustainable design.
Having completed her Masters from Architectural Association School of Architecture, London, she has abundant experience in Retirement/Later living, Retail, Commercial, Leisure & Mixed Use as well as Urban Design projects.
One of her recent achievements include her first publication titled "Stall Prototype for Gandhi Market" which was also selected to be presented at the PLEA (Passive Low Energy Architecture) Conference at A. Coruna, Spain in December 2020. During her professional experience she has also had the opportunity to collaborate with clients like Inspired Villages, Legal and General, Hammerson and RPMI London.
Her passion lies in her problem-solving design abilities focussed on sustainable techniques, building materials and construction systems. She also has an extensive experience in using a broad range of design and graphics software but also loves to go old-school with hand sketches and watercolours.